Crane testing and maintenance
CERTEX Danmark has a fleet of crane service technicians and they are able to service any type of crane. A full service requires comprehensive testing of the crane in order to simulate and calibrate for various scenarios.
The Vetec V-Link dynamometer is developed to make load monitoring as easy as possible – improving workflows and efficiency from day one.
Common focus areas:
Overall weight indication
Linearity points
Overall overload limit
Multiple load limits
Automatic speed limits
A complete service gives clients full certainty regarding safety and mandatory certificates.
The Handheld Display allows users to control the dynamometer from a distance and that makes it easy to switch between the functions and settings.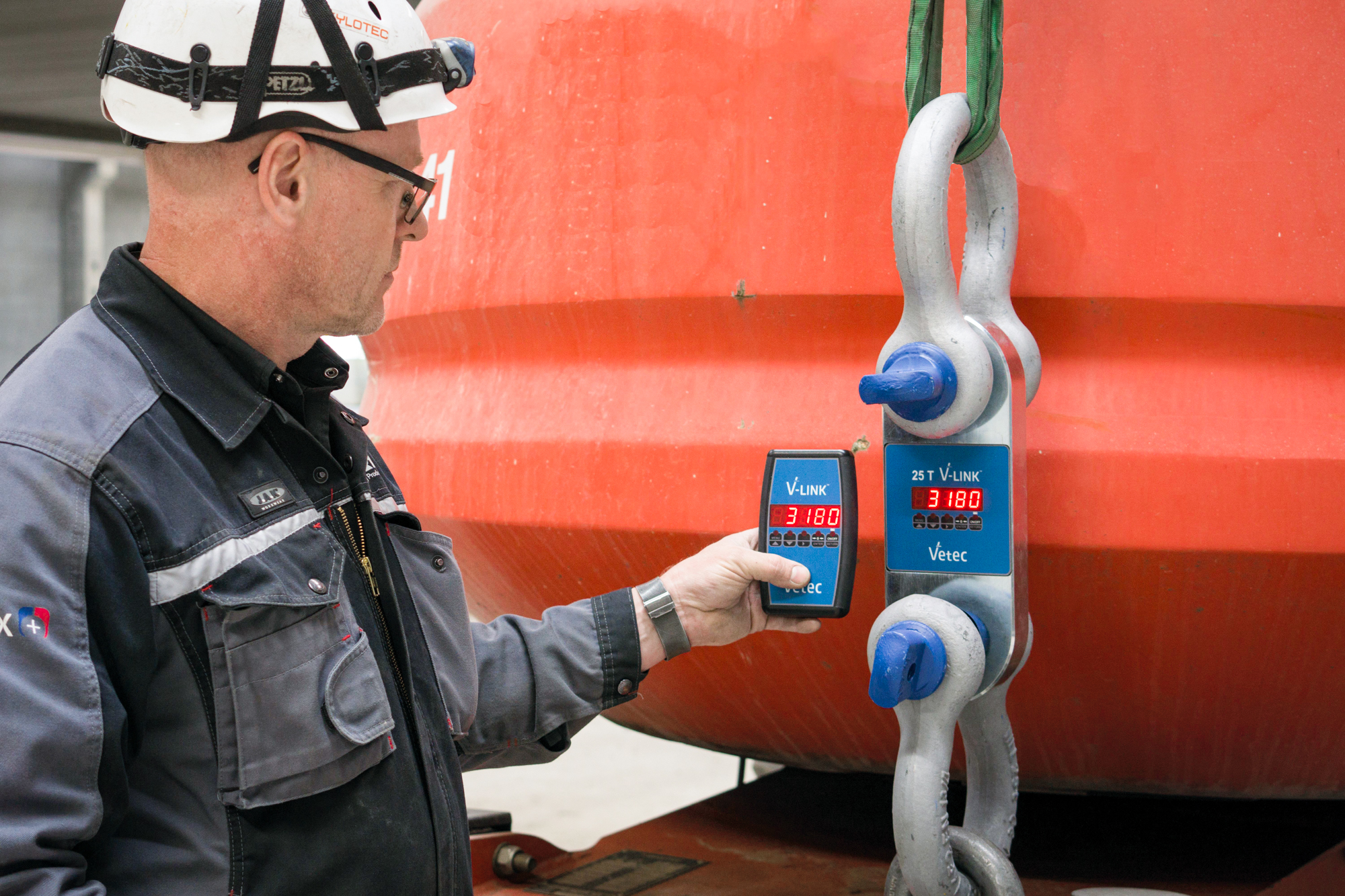 "The stability and instant load indication makes the dynamometer very easy to use - and the Peak Hold function is extremely useful"
Henrik
Crane Technician, CERTEX Danmark
Crane experts
CERTEX Danmark is acknowledged for their comprehensive skills within the crane service and lifting products. Further CERTEX Danmark supplies several industries with steel wire ropes, lifting products and full service solutions.
CERTEX Danmark's divisions are to find across all of Denmark – and the extensive service fleet secures fast and efficient on-site service.
During the most recent years CERTEX Danmark has played major role in windturbine and offshore projects, providing partners with unique knowledge and customized products – manufactured at CERTEX Danmark's own facilities.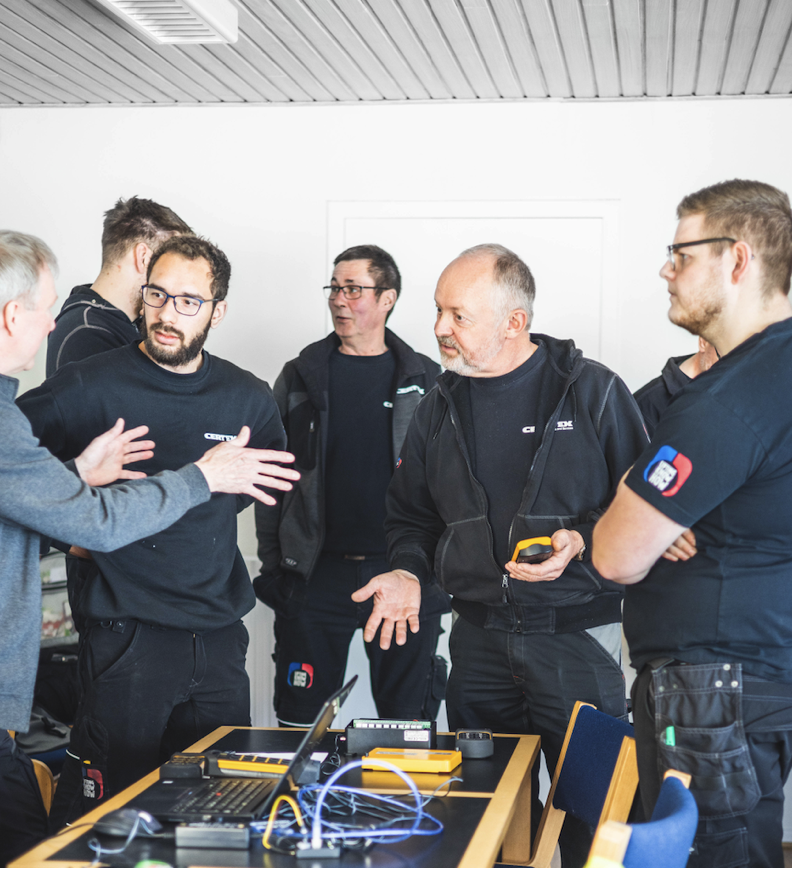 On-point functionality
The 3.25T dynamometer opens up for unprecedented precision and includes the well known features of the V-Link series.
V-Link capacities: 3,25T, 6.5T, 12.5T, 25T, 55T, 100T, 120T
Bluetooth versions
Highly accurate and reliable ±0.2 % full scale accuracy
Very clear red digit LED display for high visibility
IP67 ideal for wet/humid environments
Robust high strength steel construction
Designed and manufactured in Denmark
Ultra stabile connection
Peak hold function
Tare function
Overload beep
Data logging
Vetec app compatible (App store / Google Play)
Ergonomic transport casing